This morning I'm exploring Khlong Phadung Krung Kasem on foot. This outer moat for the Grand Palace was dug in the 1850's during the reign of King Rama IV. The canal is 20m wide, 3m deep and 5.5km long. All of the land on the right hand bank of this photo belongs to the railway.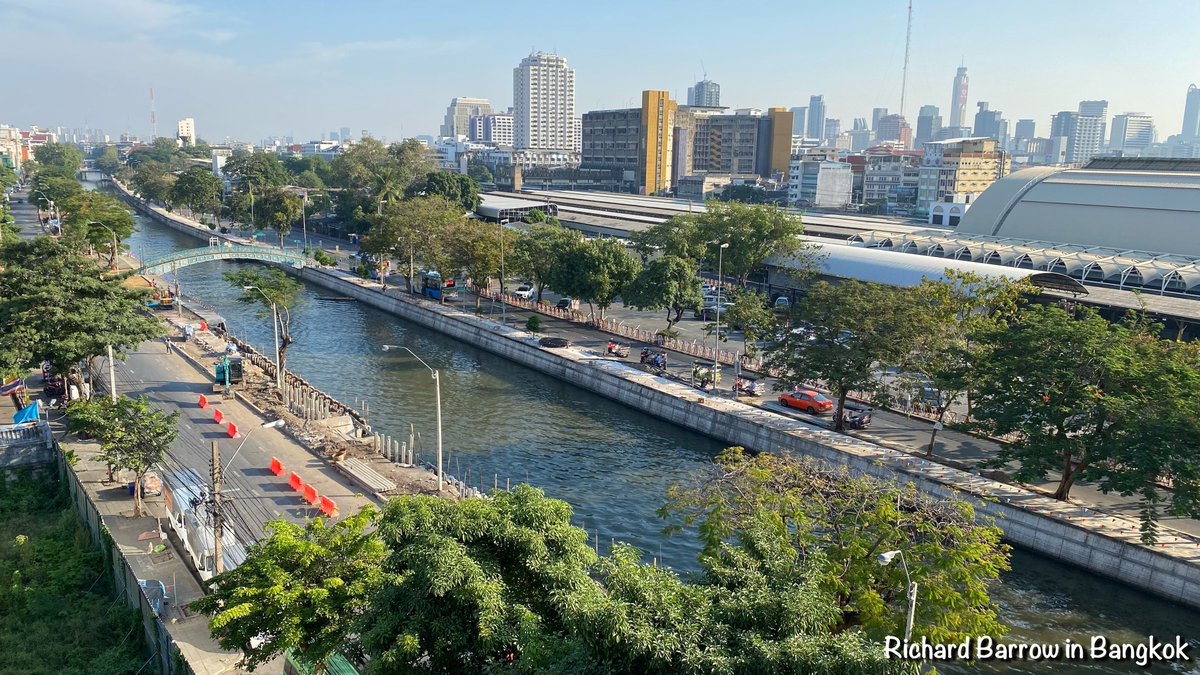 As you can see from these photos, the BMA are improving the landscape on each side of Khlong Phadung Krung Kasem for 1,250 meters where it runs alongside Bangkok Railway Station. They will widened the path to include a jogging track and also plant 151 more trees.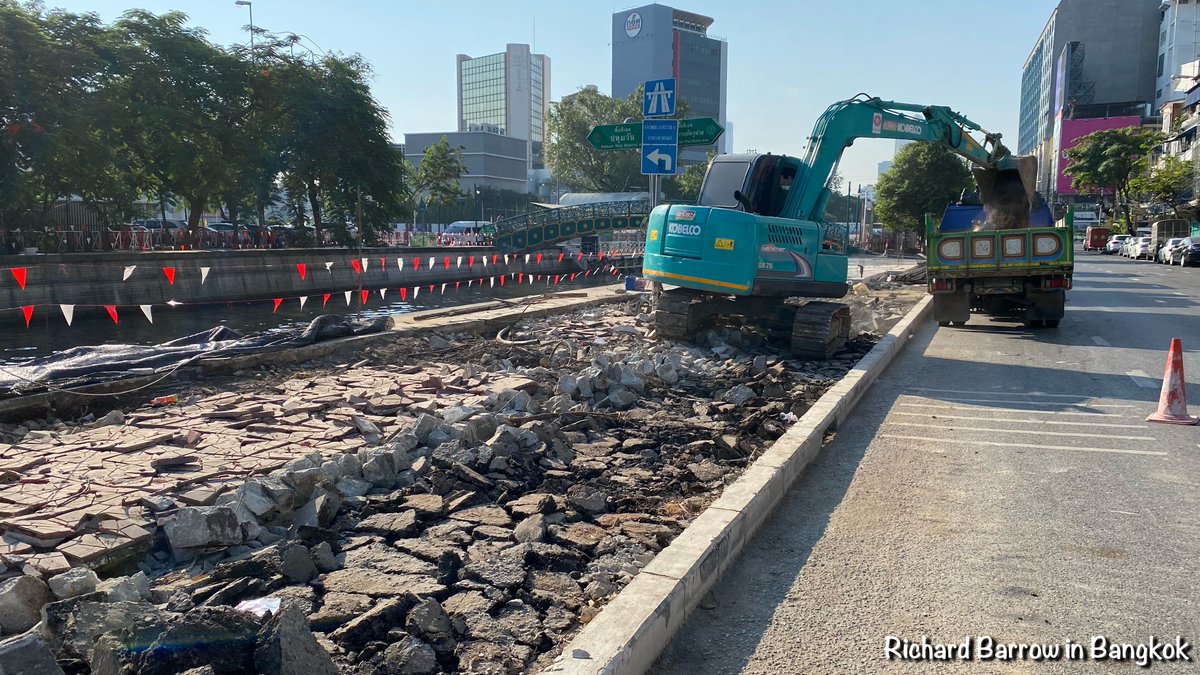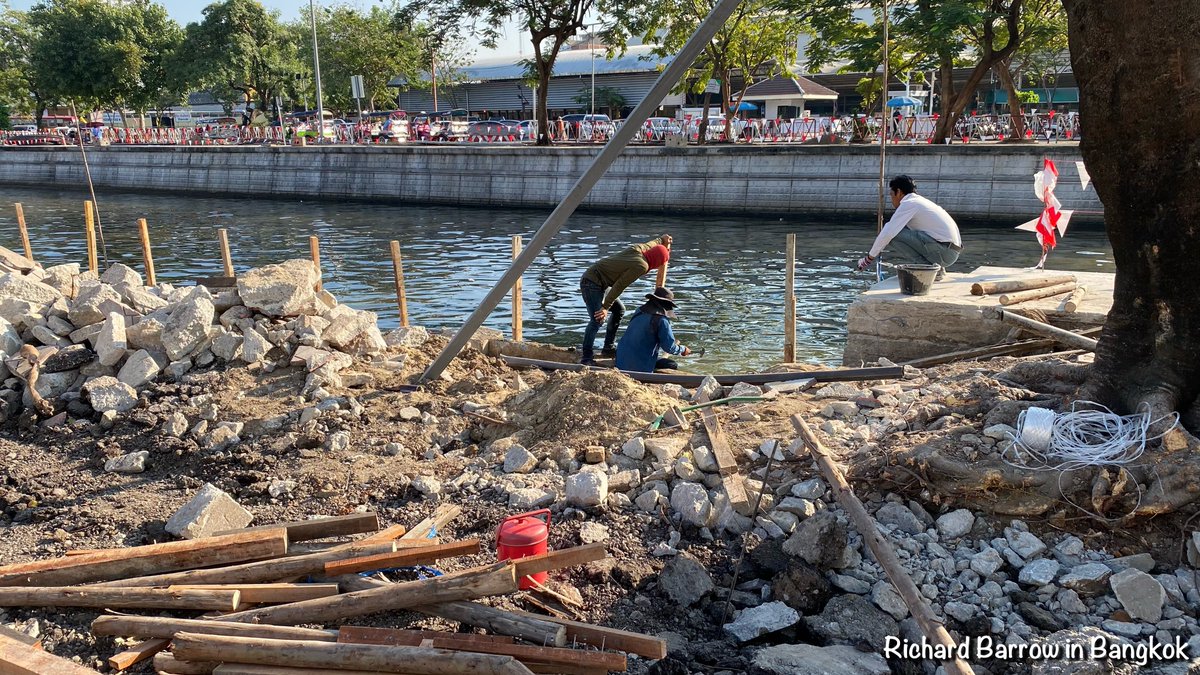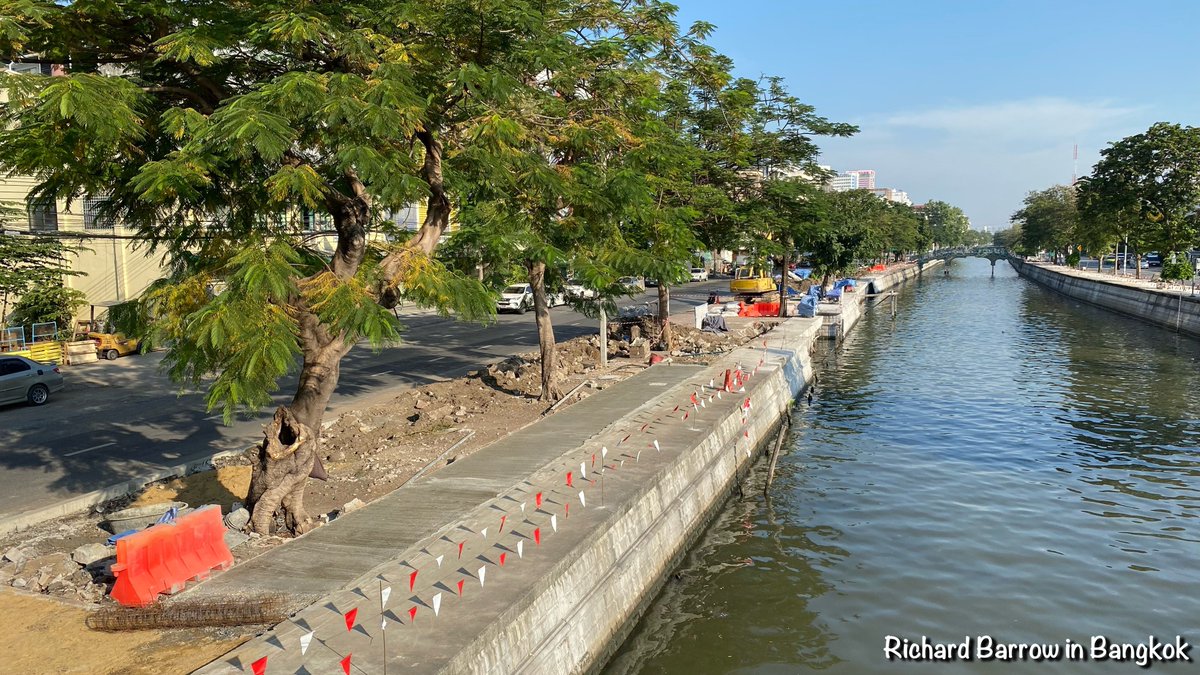 These are artist impressions of what this section of Khlong Phadung Krung Kasem canal will look like. The BMA anticipates that this new green area will be finished by March 2022.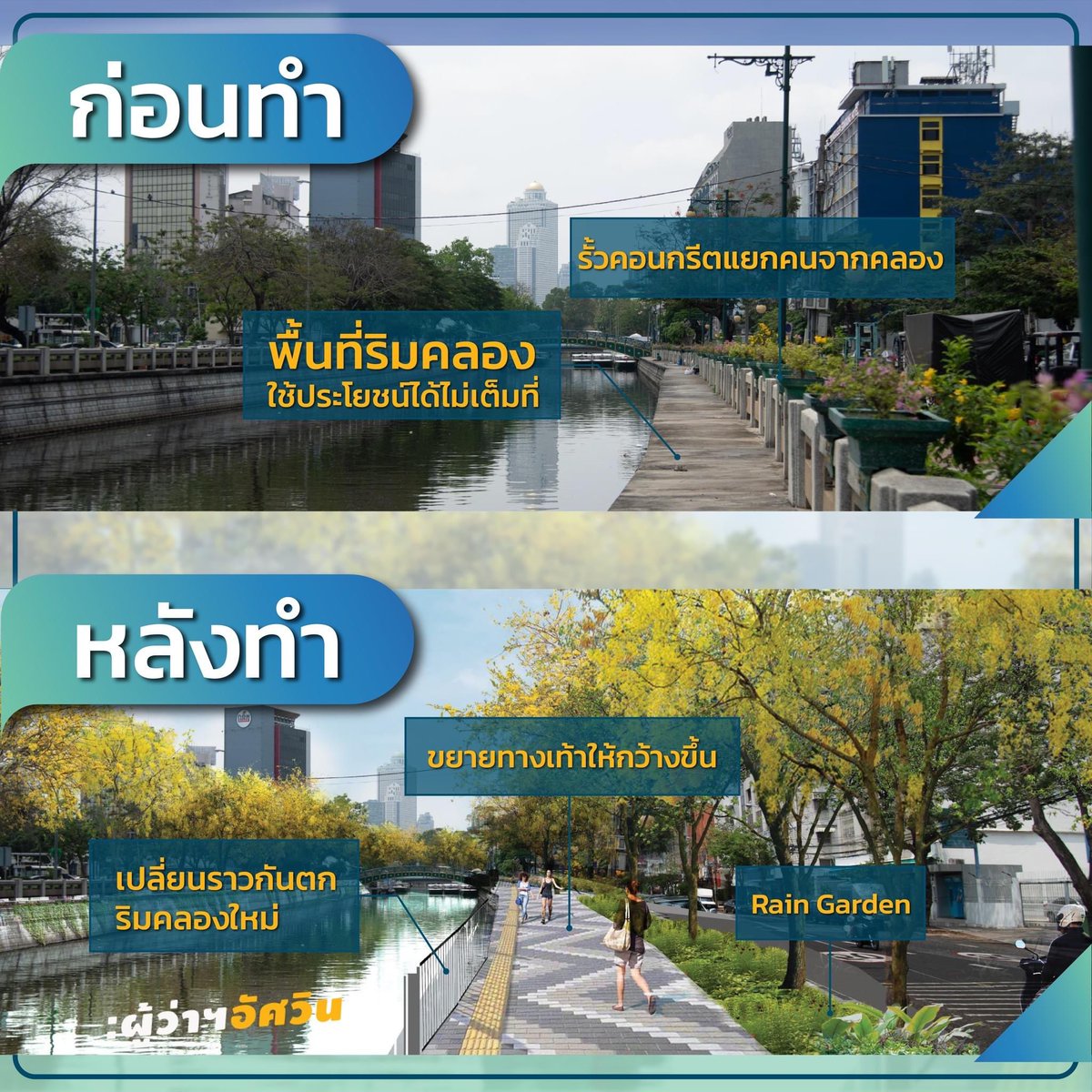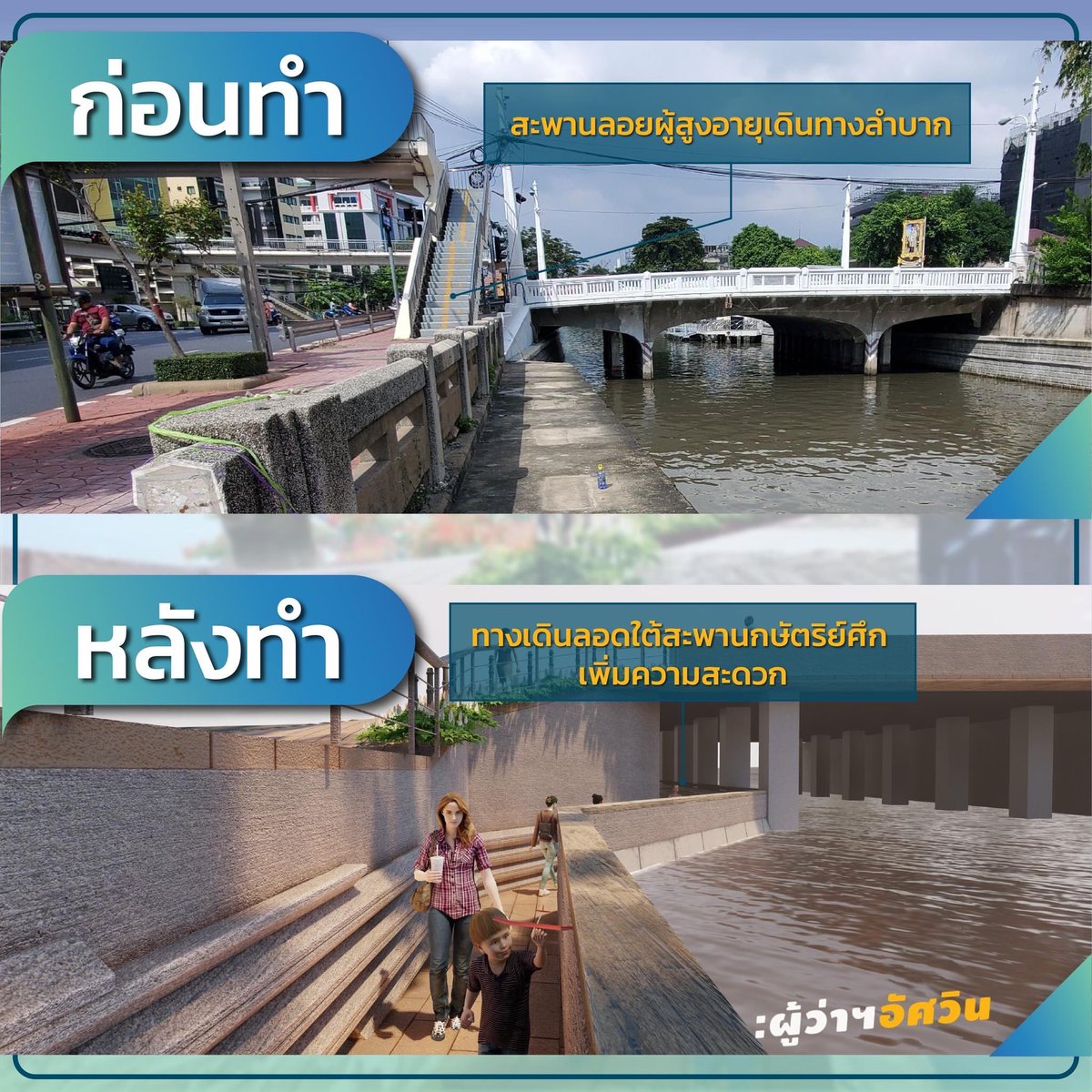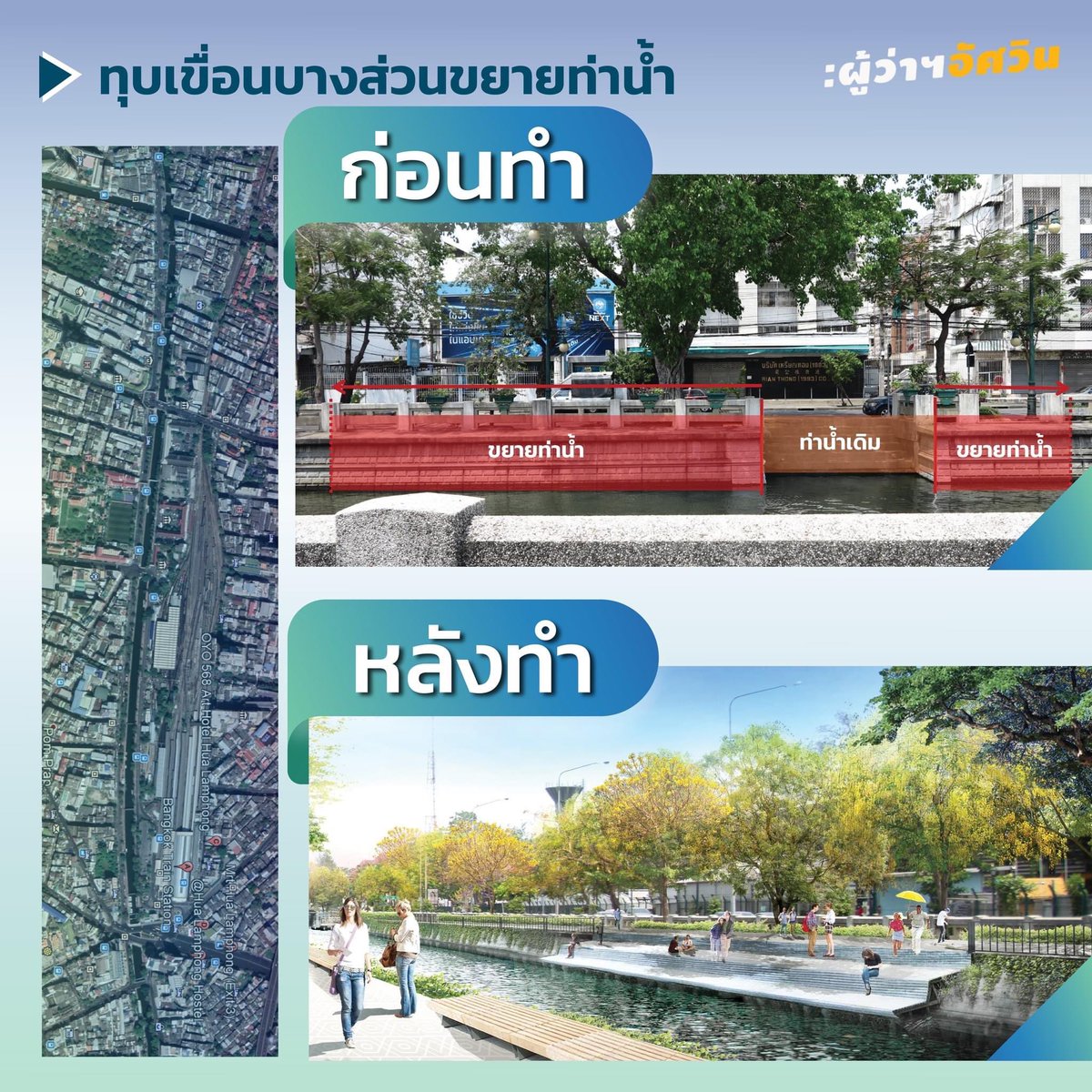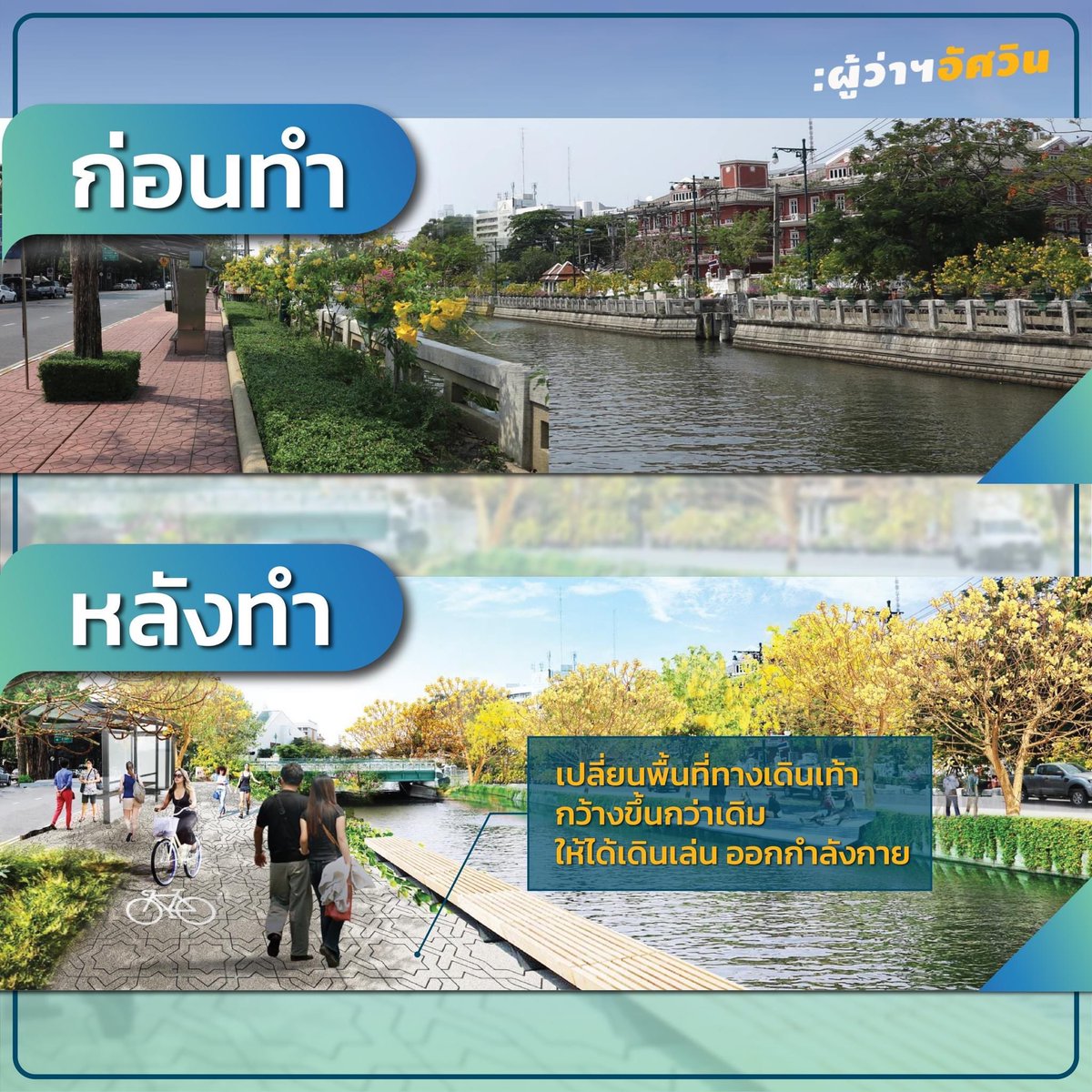 This is the Bobae Market section along Khlong Phadung Krung Kasem. Will the BMA be tempted to move them away from the canal banks as part of their beautification project? They did this already with the market over Khlong Ong Ang.

MAP: goo.gl/maps/uDG5KYy2i…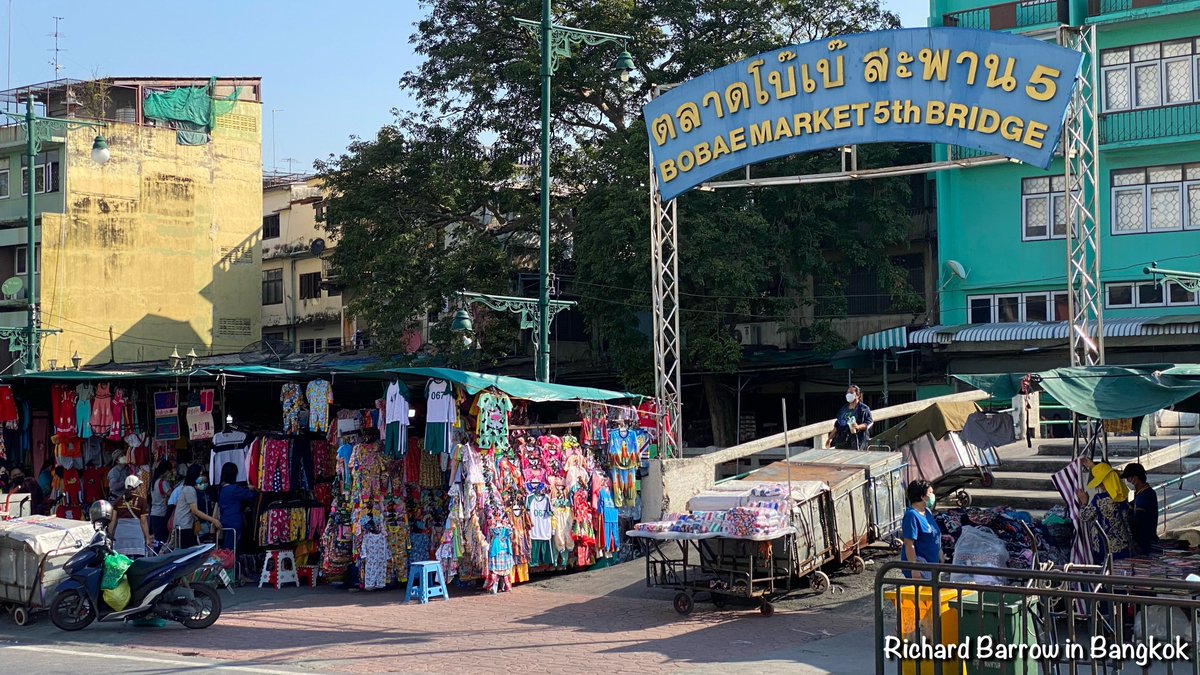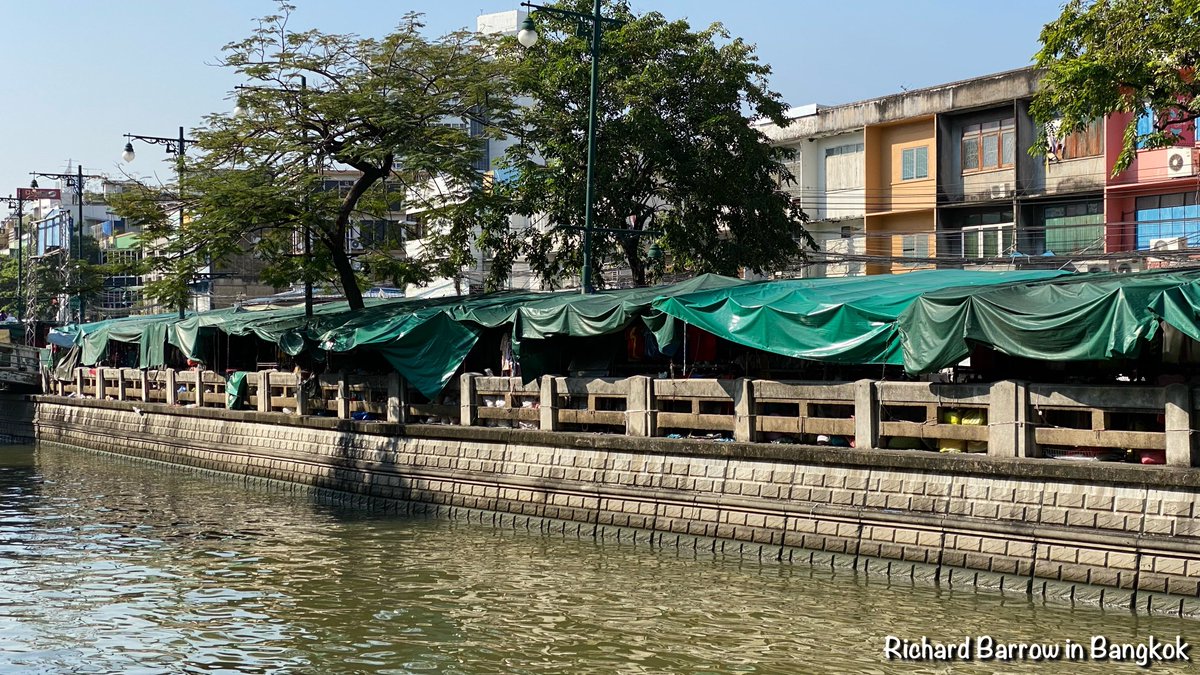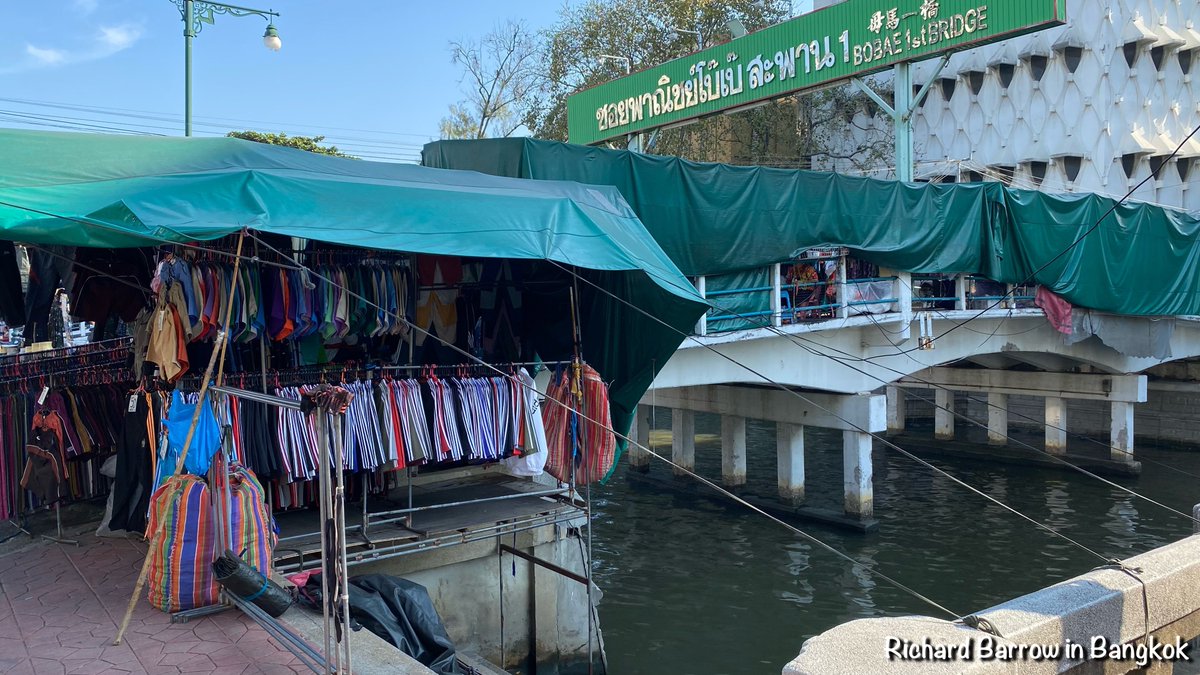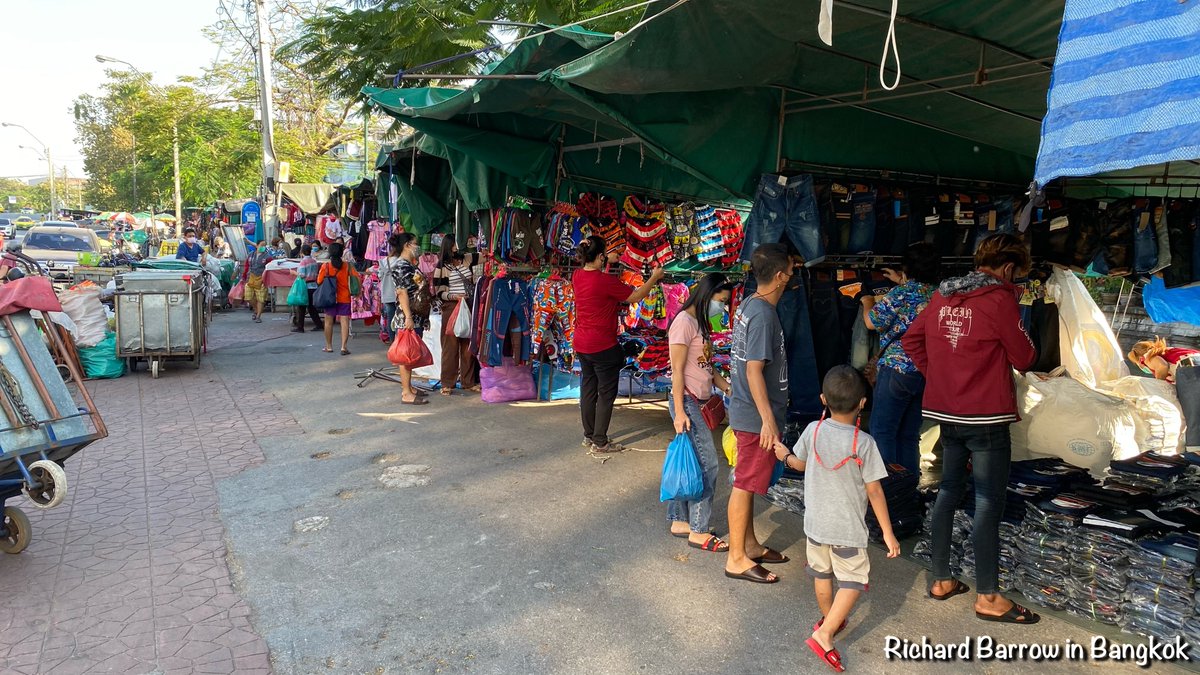 Where Luk Luang Road meets Rama V Road, next to Khlong Phadung Krung Kasem, there is a new tourist attraction called the Great Wall of Thailand. The shipping containers and razor wire seem to be a permanent fixture to protect Government House.

MAP: goo.gl/maps/8TAFkBdrP…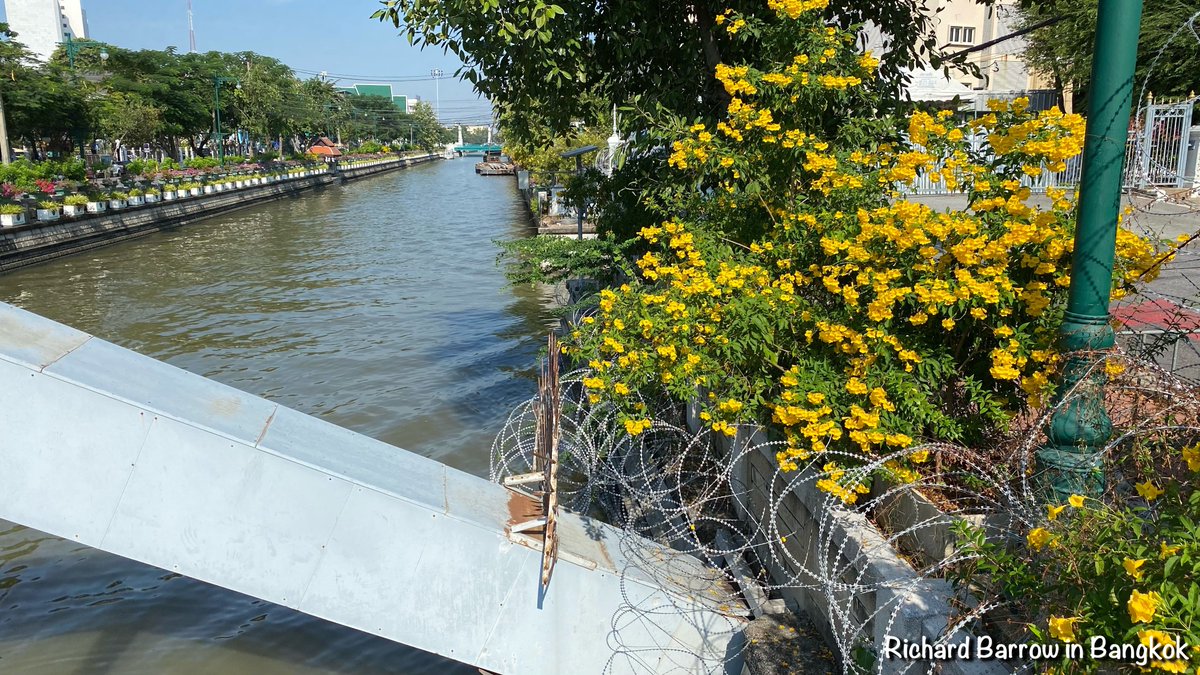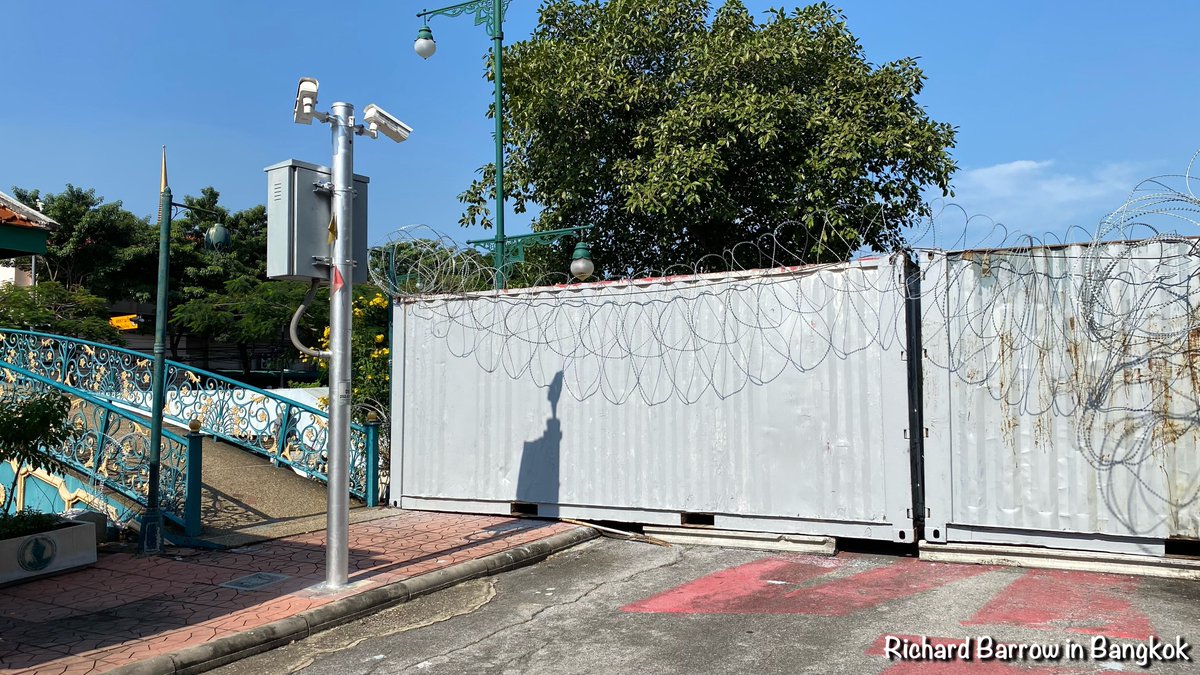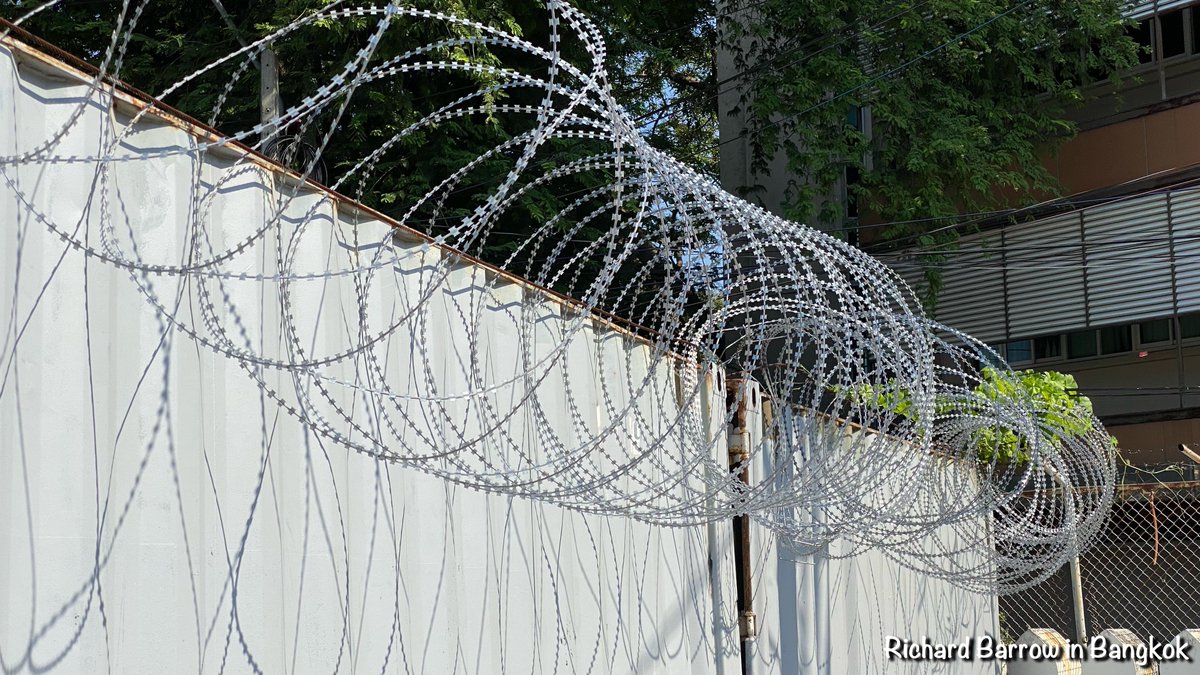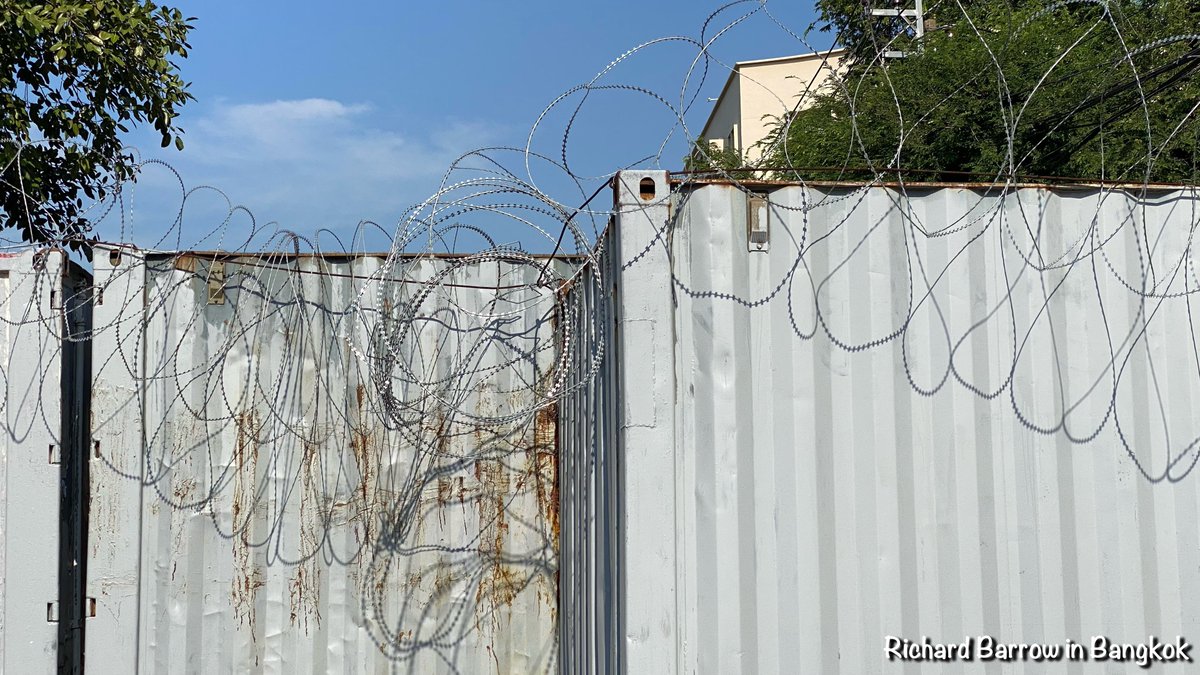 Makkhawan Rangsan Bridge is the most impressive of the bridges on Khlong Phadung Krung Kasem. It was built in 1900 at the same time as Ratchadamnoen. The bridge and avenue were commissioned by King Rama V following his first visit to Europe and was inspired by the Champs-Élysées.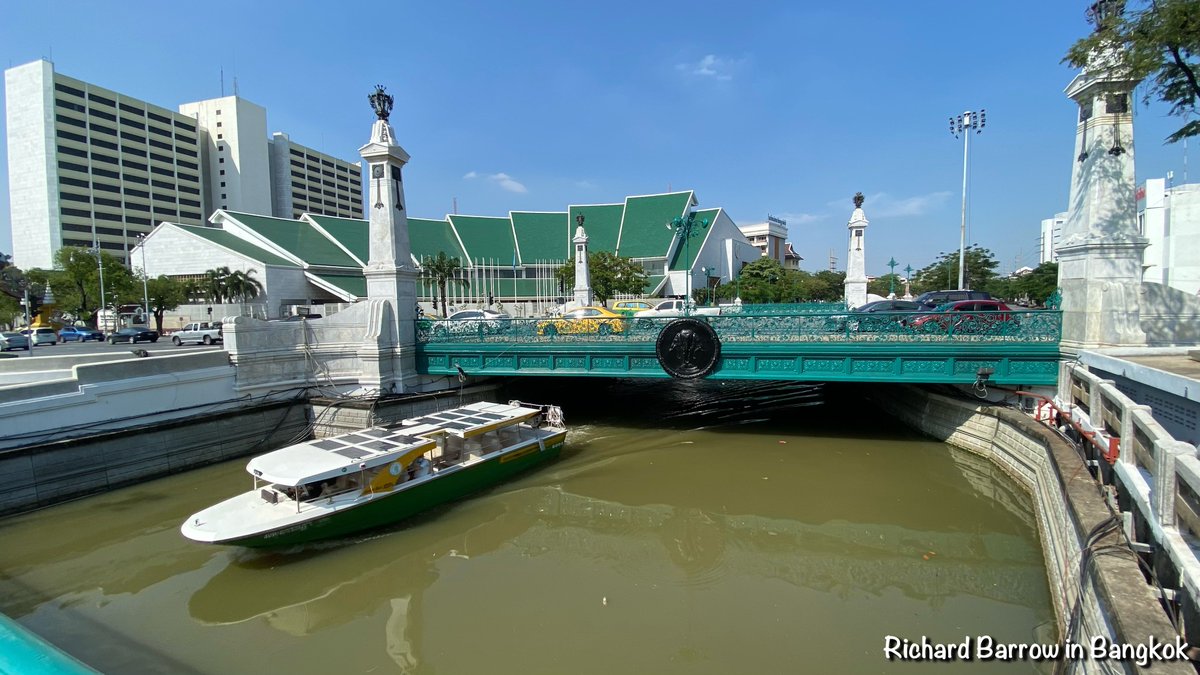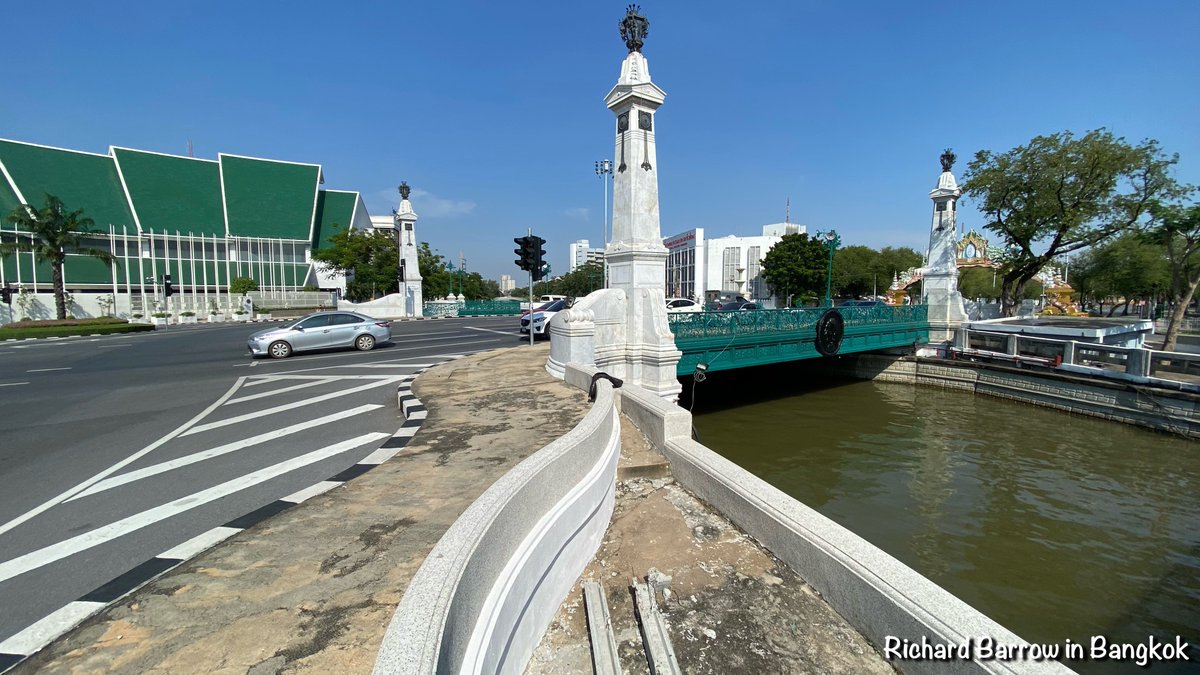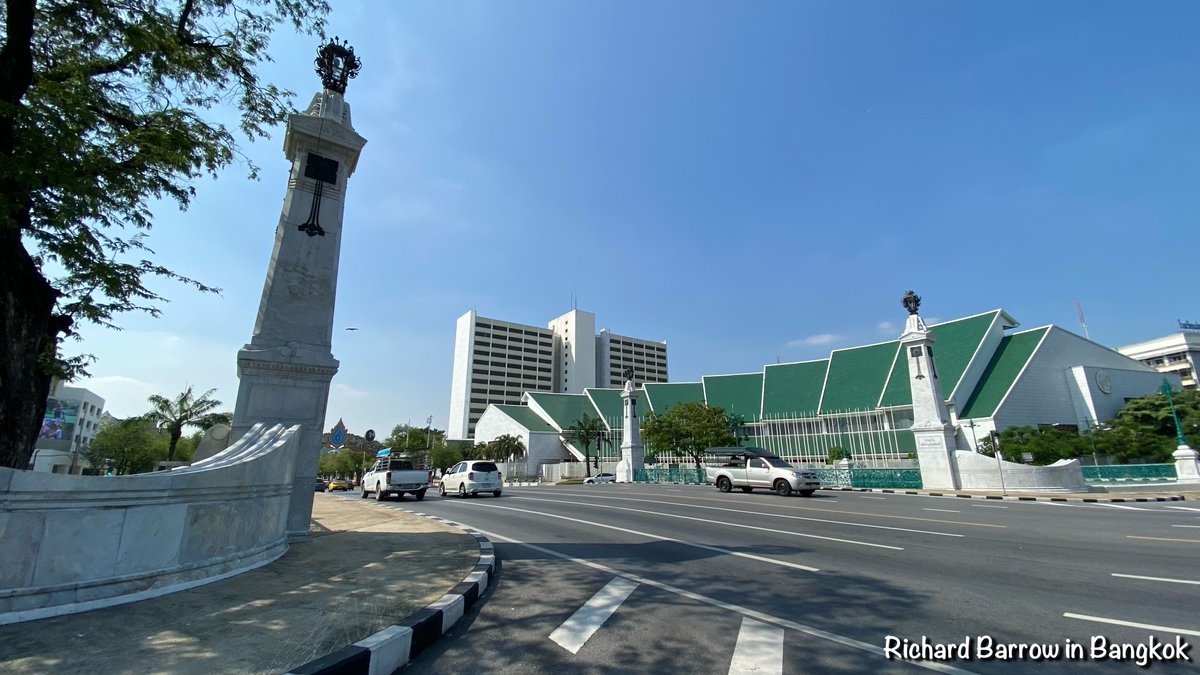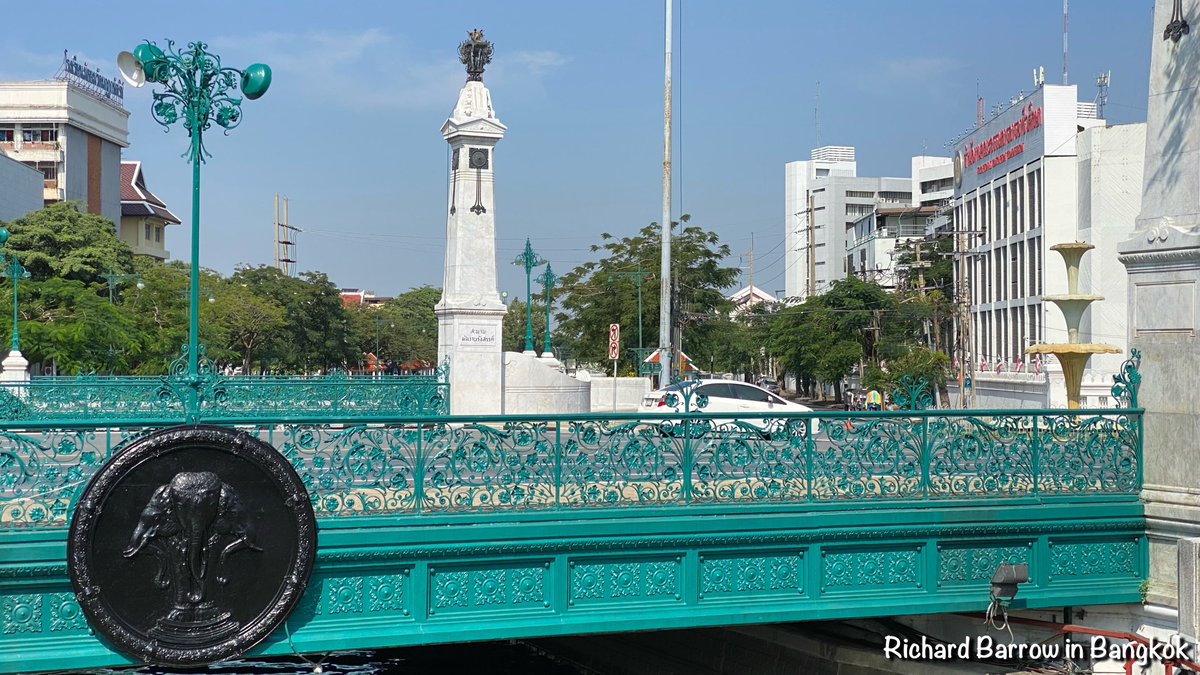 At the northern end of Khlong Phadung Krung canal is Thewes Pier. From here you can catch a Chao Phraya Express Boat. This is also a few meters from the last pier of the electric canal boat service. So, it's very convenient.

MAP: goo.gl/maps/ULwiQfTbT…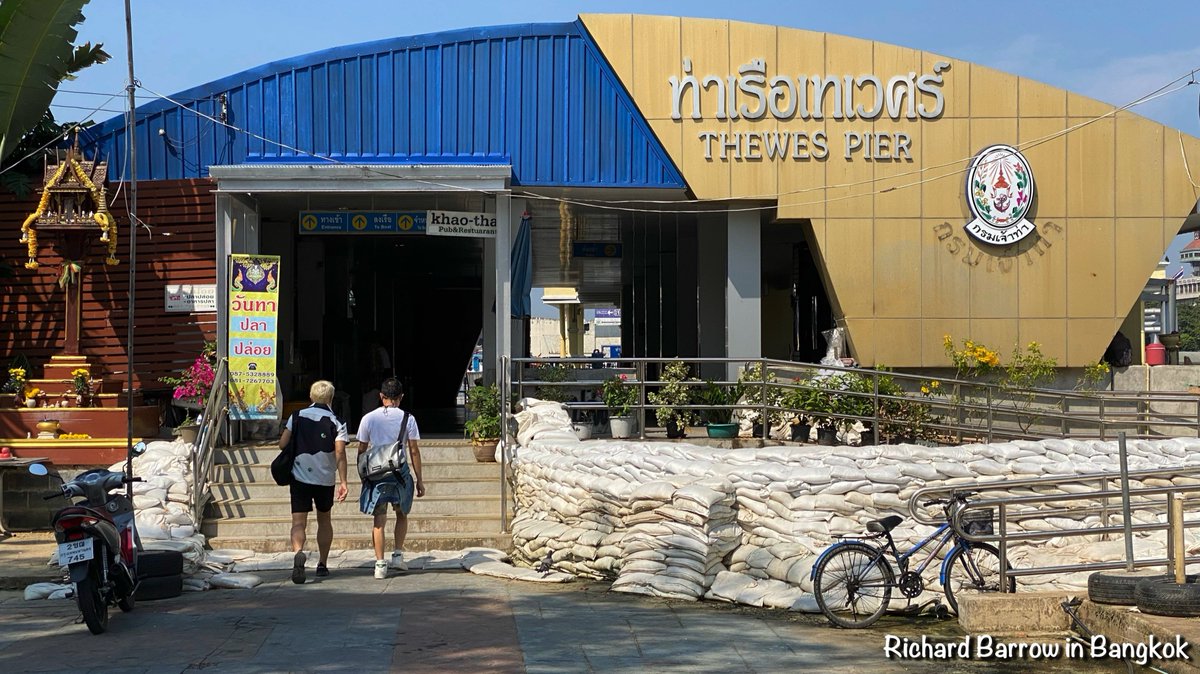 As I was about to head back down the canal to Hua Lamphong on my electric scooter, one of the electric canal boats pulled up and so I decided to take the scenic route back instead. This boat service is free and runs seven days a week every 15-30 minutes depending on time of day.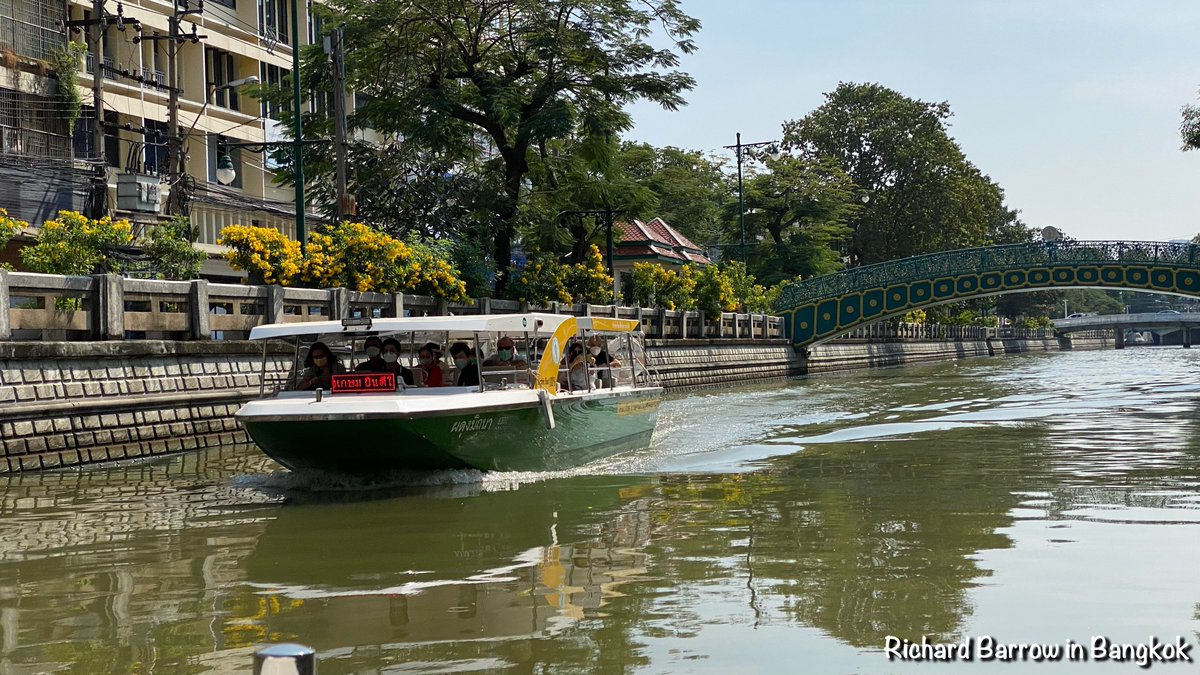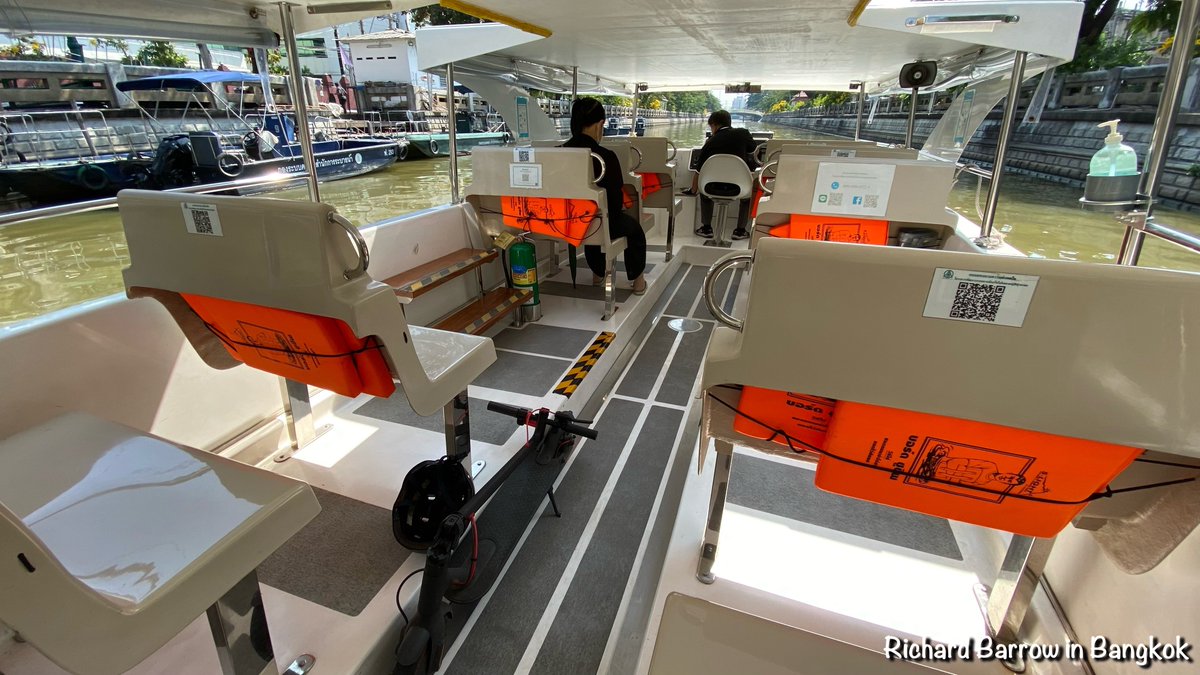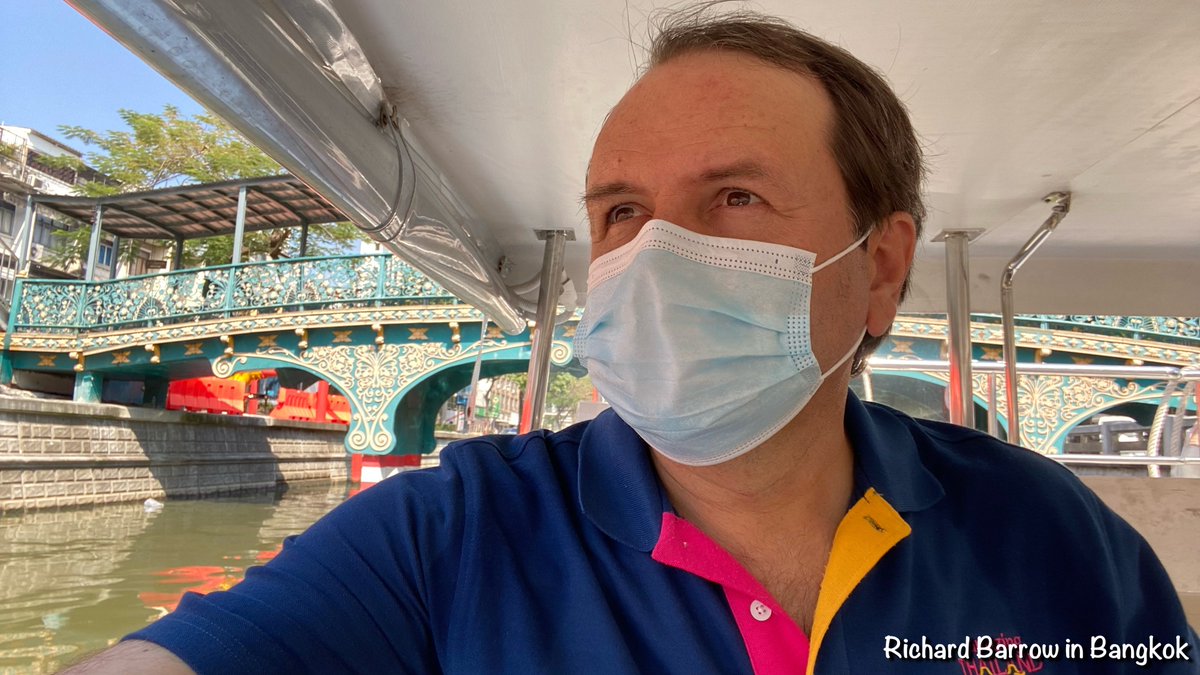 This is as far south as I can go on Khlong Phadung Krung Kasem. Just out of site is a watergate and beyond that the Chao Phraya River. Before the watergate was built, there was a bustling trade with many boats going up and down this canal from the river to the train station.